World of Tanks is a popular game project, the world's first first person online tank shooter game, game online set in World War II. The game has won many prestigious awards and especially 2 times Guinness record of CCU on a server in Russia. True to its name, this new game focuses on classic tank battles in world military history.
Unlike traditional online games, WoT allows gamers to choose for themselves a favorite tank to control between battlefields. In particular, each level up, the player's tank is also allowed to equip more modern equipment, the resistance is also higher.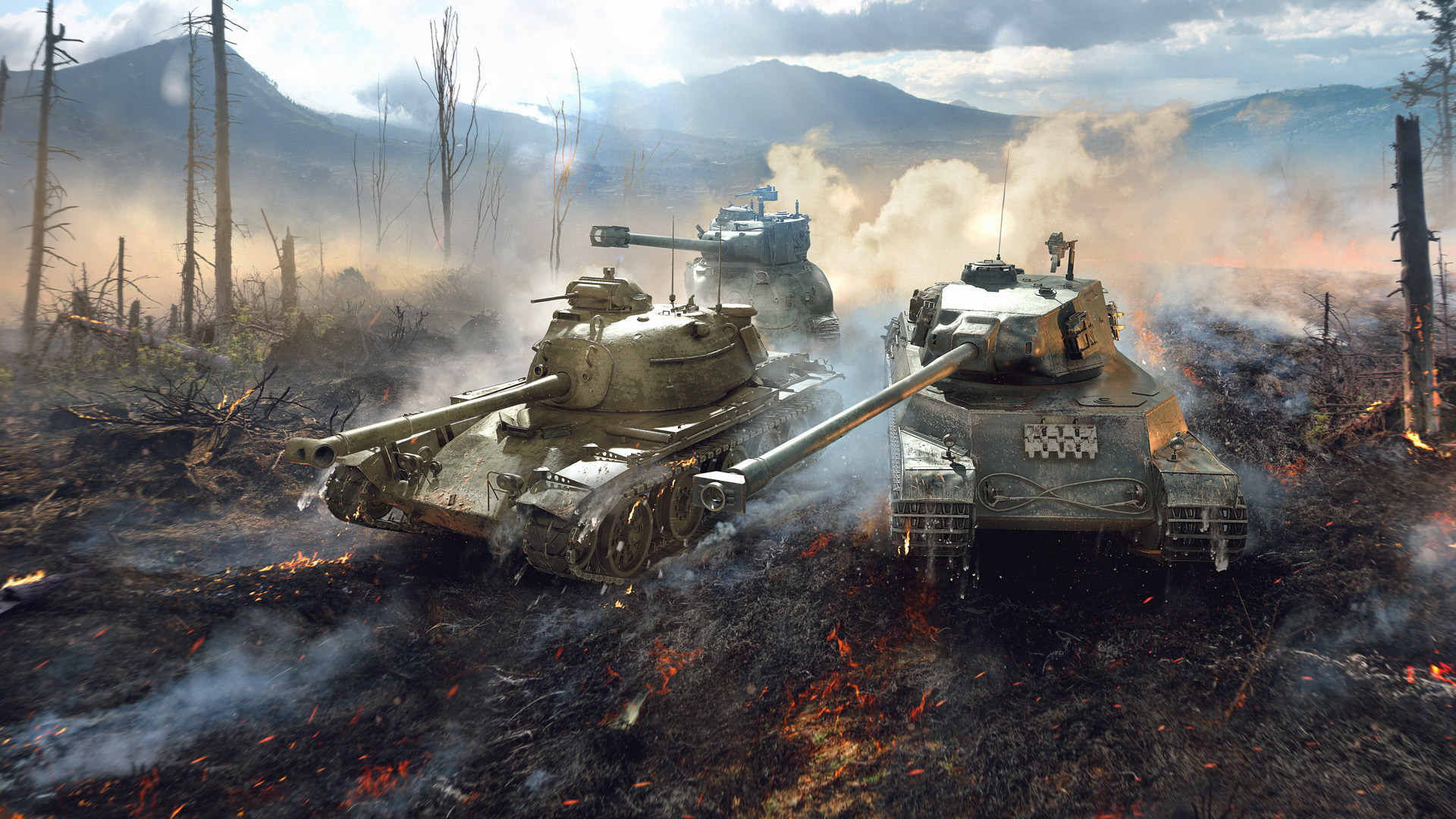 Wargaming tried to combine all three elements: role-playing, simulation and tactics in the same product. Accordingly, in addition to controlling battle tanks, gamers need to know how to repair, assemble and think strategically well if they want to win the final.
In the game, you will control real tanks in history, with details and parameters with high accuracy. According to the NSX, there are more than 150 types of war vehicles of all sizes and features stretching from World War II to the Korean War of the mid-1950s.
All to create the most authentic feeling for people. play. Besides, World of Tanks is also impressed by true 3D graphics, dense map system, excellent physical interaction and elaborated on every detail.
In terms of gameplay, World of Tanks possesses a complex physical system that can be considered as similar to the WT with armor, vision and bullets using algorithms to operate the gameplay mechanism. It is difficult to talk about it so I will introduce this video series explained by WG. Think of it as a gameplay summary.
Since most WOT games only last 5 to 10 minutes is the maximum, if you become fascinated by it, you will always have a crush on yourself to make another battle. In addition to the system of assessing skill points that are made accurately and with high defined values, the more motivated you are to strive to improve your skills, to earn the medals of war to show yourself better the others.