When referring to the name Alien Swarm, many people will think of the mod of the 2004 Unreal Tournament of the same name made quite a long time ago. Valve has very quickly realized the potential of game ideas.
And they immediately hired a modder team to redesign the game. As a result, after a period of development, Alien Swarm has become a popular game on Steam and was released for free since 2010.
After years of absence, this legendary game is back with a new version called Alien Swarm: Reactive Drop. Officially released on 21/4, players can now freely download and experience this game without spending any money.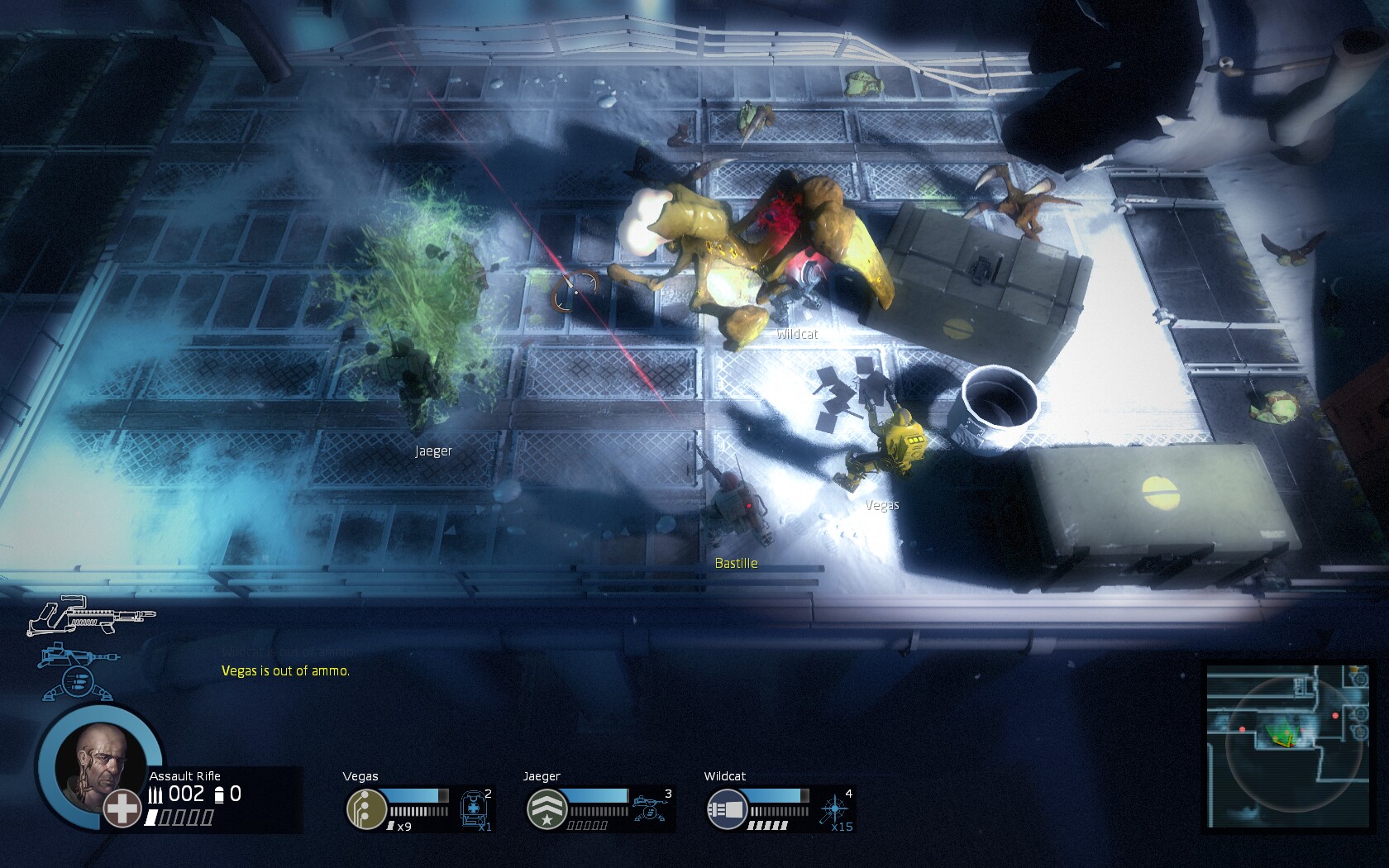 This can be said to be very happy information for fans of the Alien Swarm series and the PC gaming community in general.
It is known that Alien Swarm is an action game with a top-down perspective. The gameplay of the game focuses on action rather than the plot.
With the co-op system for four people, gamers must fight to fight "countless numbers" of monsters in space with three teammates. All players need to do is perform the task assigned via voice in the game.
Graphics in Alien Swarm depicts the appeal of fierce fighting phases. With a top-down perspective, players easily associate with a few tight-cut games in the past.
But instead of taking place in ancient times, the game is set in a modern context. The scene of fire, fire always "light" for the overcast background, ignoring the reflection shadows on the wall.
Alien Swarm is a free-to-play multiplayer shooter that takes a top-down perspective. The game takes players into fascinating co-op battles with friends, against aliens.
Alien Swarm takes a 60-degree perspective from the top, four players will participate in co-op gameplay with the goal of destroying the aliens. Players can choose and unlock more than 40 weapons and equipment.